Long Distance Kink – Power Play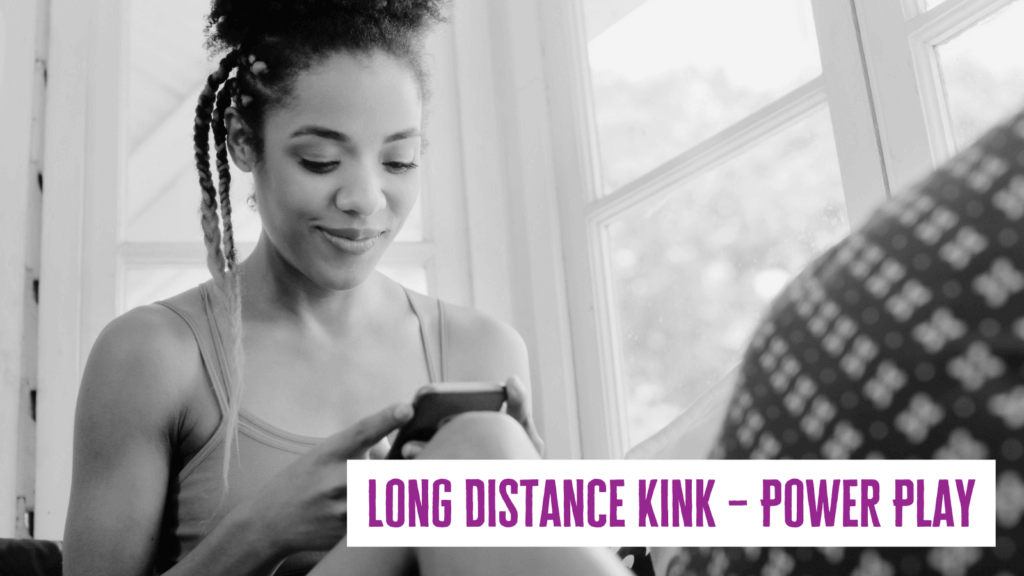 The kink community can seem both large and small, but one thing is for sure, we're all over the nation, and the world. It isn't unusual for to perverts to play together at an event, make a great connection, and decide to carry on a relationship (be it D/s, service or sexual) long distance. At times it can be frustrating though to keep things spicy while you're apart, and then there's so much to do when you get together that it can be easy to have a lot of expectation. Learn how to navigate the obstacles, and go home (where ever that might be!) with tons of suggestions for both in person and long distance play.
It might be that you're in a poly or leather family that's living in various places. Many people in the kink scene are in different types of relationships with the different people in their life. So here are some ideas about keeping things kinky and connected regardless of where in the world you each are. This will be a series of posts to share ideas for each type of relationship
For power based relationships there are plenty of ways to keep the training going when you aren't together.
Meditation time for the submissive can be paired with protocol position practice. Taking time to learn how to stay still and wait to be of service can be a wonderful thing to spend time on while you're apart. That way, when you are in front of your Dominant, you can demonstrate grace and patience.
Use mantras or worship time to keep the submissive focused and attentive. Have them build an altar to your dominance and power
 Masturbation schedules can be a fun way to exhibit control over your sub. Putting restrictions such as what time, where, how, and what they might need to do or say as they cum can make sure that all pleasure is for YOU!
 Controlling other bodily functions can also be sexy; going to the bathroom, bed time,  excersise, and what they are allowed to eat. Of course be aware of how much "control" is healthy, and when it starts to become abuse.
 Instructing your sub to wear painful devices can also be fun and good training. Clamps on the nipples or genitals, spanking or slapping themselves