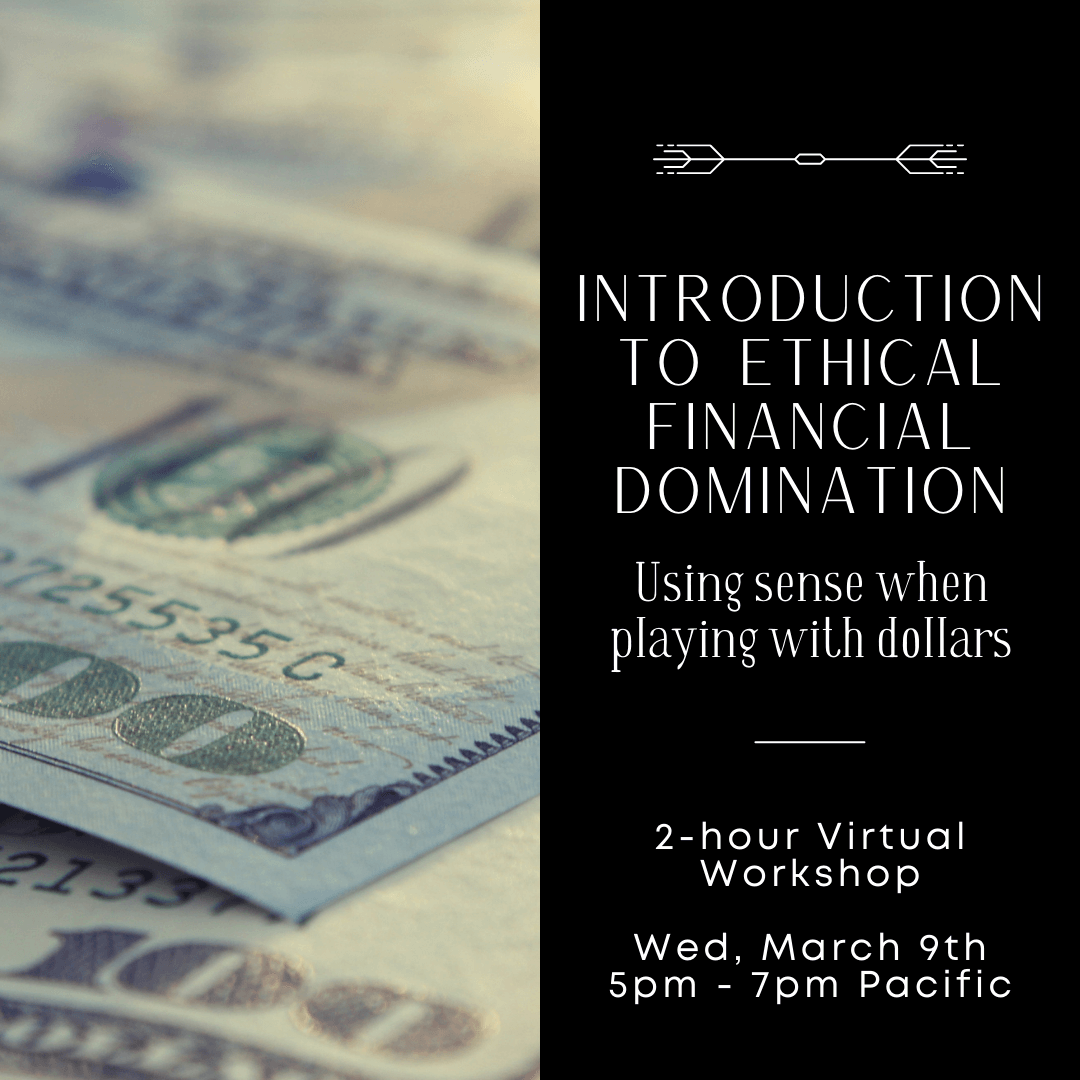 Introduction to Ethical Financial Domination
To this day, financial fetish and domination is one of the most misunderstood (and misused) power play experiences. Like any expression of power, it has the potential for abuse and has gotten a rather bad rap because of the exploitation possibilities. 
However, using money within a healthy D/s relationship (whether lifestyle or professional) can be an exciting and edgy way to open up a whole new realm of submission and dominance. This class will give you concrete guidelines to enjoying this complex and sexy kinky activity.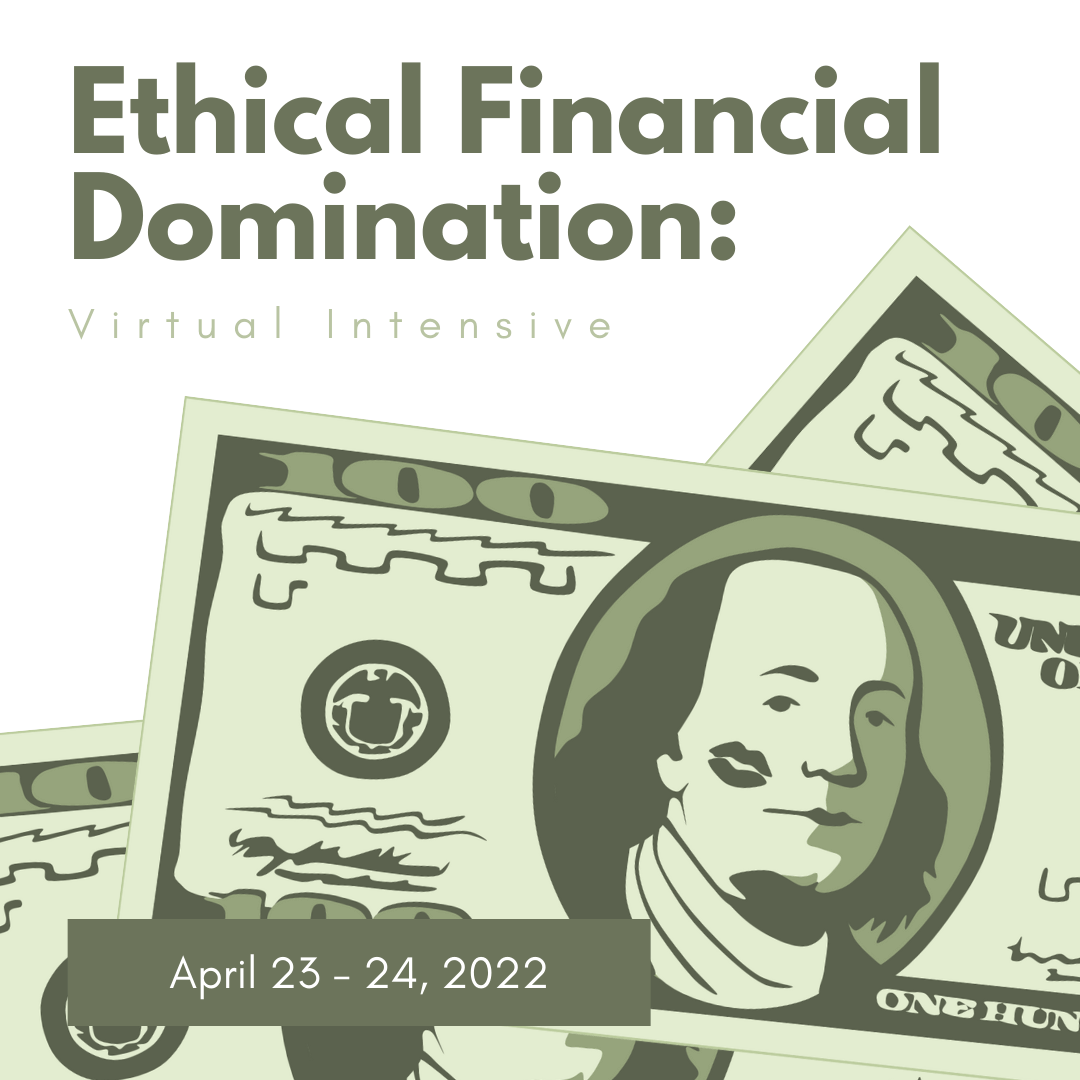 Ethical Financial Domination: Virtual Intensive
The Ethical Financial Domination: Virtual Intensive is a two-day, interactive, virtual intensive that's designed to give erotic professionals a framework to implement authentic, ethical financial fetish in your work. This event is designed for ProDommes, Cam Models, Phone Sex Operators, and other erotic professionals of any experience level. Must be verifiably part of the industry.