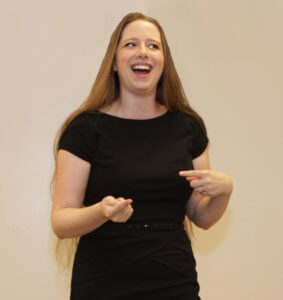 Kali has presented over 250 times at over 65 venues over the last 20+ years. You can see a full list of her previous engagements here. 
Click here to download a PDF of Kali's workshop list
Click here to download a Word Document with Kali's biographies
Click here to download a Zip file of Kali's promotional photos
Ready to discuss bringing Kali to your event? Contact her today!
Mini Biography:
Pervert Extraordinaire, Kinktrepreneur, and Internationally Known Humiliatrix
Short Biography:
Internationally recognized as one of the kink community's premier speakers and entrepreneurs, Princess Kali is the founder of KinkAcademy.com and the Red Key Club and the author of ten books and workbooks. For more than twenty years, Kali has been deeply engaged in exploring the whys and hows of erotic humiliation and other misunderstood forms of kink play. Kali is a member of the CARAS Research Advisory Committee and was inducted into the Dominatrix Hall of Fame in 2022. She has dedicated her life to creating unique educational tools, workshops, and retreats to help consenting and creative adults safely explore sexual expression.
Full Biography:
Princess Kali has spent over twenty years exploring not only the how but the why of alternative lifestyles. Her experience working as a professional dominatrix has given her a unique understanding of the motivations behind erotic humiliation play as well as a passion for helping people participate in it more safely and enjoyably. Her dynamic and engaging style of presenting has been welcomed more than 250 times at more than 65 venues, including kink events such as Dark Odyssey, Fetish Fair Fleamarket, Kink in the Caribbean, and IMsL as well as mainstream venues such as Harvard University and SXSW.
As the founder of Erotication.com she is a pioneer of the "kinktrepreneur" business model, creating sites such as Kink Academy, Red Key Club, and Fearless Press  for easy access to adult sex and BDSM education. Her work continues to inspire and support many other kink educators, writers, and enthusiasts. She's also the author of 6 books; Enough To Make You Blush: Exploring Erotic Humiliation and the companion workbook, Authentic Kink, 365 Days of Kink Journal, The Yes, No, Maybe Workbook, and Making Bank.
Princess Kali is currently focusing on personal coaching and group workshops to help people safely discover their own style of kink with the benefit of her experience and guidance. Kali resides in the San Francisco area but travels often for workshops and events.
Social Media Profiles
Kali is an experienced marketer and will promote her classes at your event to her engaged social media following:
Twitter: 26,100+ and growing

Fetlife: 2,800+ and growing

Instagram: 4,500+ and growing

Email List: 3,000+ and growing
Photos For Promotion:
Here's a small selection of what attendees have said about Kali's classes:
"You have a great way of engaging the audience in a real way and you're able to make the experience about the journey of the experience not only about one person's satisfaction." - F
"You are a veritable treasure trove of information combined with a stand up comic!" - Goddess Thora
"Thank you so much for sharing your knowledge, wit and general awesomeness. I'm still a real newb in the area of kinky practice, and I still don't know where it's gonna take me, but the subject of humiliation/degradation is something I've been needing to address and your class laid a really solid foundation for that. So thank you!" - Rob
"I thought your class yesterday was amazing. Your message on focus, using words and struggle to reinforce the bondage, and approaching play as a multi-sensory exploration was fantastic. I will use many of the ideas with my pet, you can be sure. Thank you!" - B
Thank you so much for sharing your experiences, knowledge, and glee! I was positively overwhelmed by your humiliation class. You were able to put the subject in such a loving and good light that I felt ok accepting it in myself.
The Loving One
Thanks for all your delightful energy--I attended your sexual humiliation class on Sunday and was moved to tears in some very unexpected ways. I really appreciate how you unpacked the whys of shame--it made me think about my own kink kernels and helped me connect to some parts of myself I hadn't nourished in a long time.
Anonymous
I wanted to thank you for your humiliation class, I found it to be rich and informative. Your emphasis on psychological dimensions and the emotional bond really matched my interests. I look forward to attending your events in the future.
J
sign up for special announcements!