Kali has been invited to speak at universities and professional organizations both nationally and internationally on the topics of kink, BDSM, and sexuality.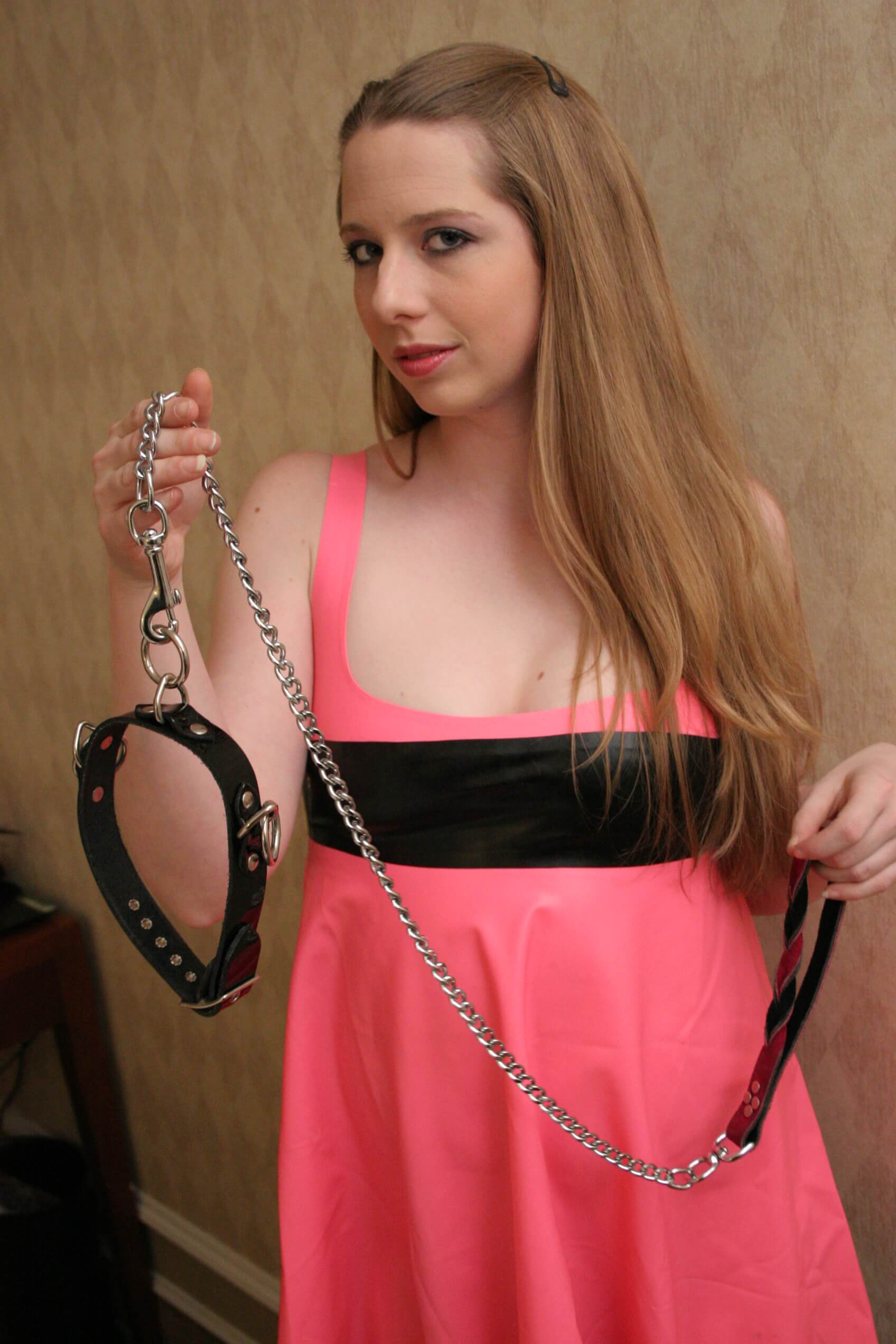 Attendees of Kali's workshops and talks frequently praise her to the skies for offering specific examples of how various aspects of kink can be incorporated into sexual lifestyles, as opposed to sticking merely to theory.
Her extensive first-hand knowledge of kink ensures the audience feels comfortable asking questions and are assured of getting explicit, straightforward answers that they can put to practical use. Her playfulness, enthusiasm, and humor help even the most timid feel that kink isn't as taboo as they once thought –and that new possibilities lie ahead for them.
She has previously spoken at Brown, Harvard, and Brandeis Universities and has been engaged by Good Vibrations, NELA, BESS, RISD, DomCon LA, DomCon Atlanta, MOB, the Fetish Flea Fairmarket, The Society, Arisia, and Dark Odyssey and the Boston and NYC Open Houses.
She has been invited back to speak again for nearly every organization for whom she has ever appeared, being praised for her insider knowledge, her professionalism, and her dynamic, entertaining, and highly informative talks on a wide variety of sexuality topics.
She has received a great deal of praise for being able to operate a question-and-answer session without losing the main points of any given workshop, and she's willing to spend time with any attendee to get to the root of a problem and offer empathetic expert advice on exactly how to solve it.
Your one stop spot for photos, biographies, and other information you'll need to promote Kali at your event.
Kali offers a selection of classes on a variety of topics, including humiliation, domination, chastity, service relationships, and more.
Kali gets rave reviews everywhere she teaches! Read dozens of testimonials attendees have shared over the years.
Events and Organizations Kali Has Presented For:
AASECT
Arisia
Black Rose
Boston University
Brandeis University
Brown University
Dark Odyssey
Den of Iniquity
DomCon
Eagle Leather in Melbourne, Australia
Feminist Porn Confrenece
FetCon
Fetish Flea Fairmarket
Floating World
Good Vibrations
Harvard Univerisity
IMsL - International Ms Leather
Kink in the Caribbean
Mischief in May
MOB
NEDS (New England Dungeon Society)
NELA (New England Leather Association)
Oz KinkFest
Paddles, NYC
Passional
REAF (Rochester Erotic Arts Festival)
SF Citadel
SXSW - South by Southwest
TES (The Eulenspiegal Society)
The CSPH
The Society
Thunder in the Mountains
Transcending Boundaries
Twisted Windows
VoxBody Studio
West Coast Bound
Winter Wickedness
That was the best presentation, with the best command of an audience, with the best back and forth [with the audience] that I've seen across both vanilla and kink worlds in 40 years! An awesome presentation!
Vince
Your personality, your style, your class, your education, and your amazing ability to give and communicate. You are a treasure my dear. A treasure.
Texas Ginger
I was struck by Kali's enthusiasm, energy and insight. It's clear that she is very well-versed in her subject matter, and she has the rare ability to communicate and teach what she knows. I will happily attend any workshop or seminar that Kali teaches in the future.
Lisa
sign up for special announcements!