Keeping the Lust Alive – more sexy secrets about making time to connect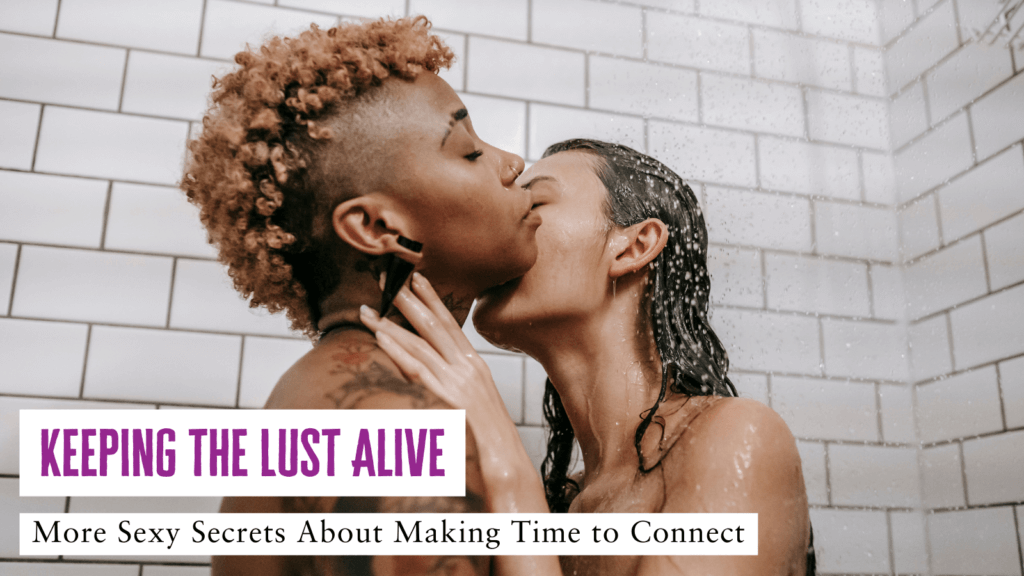 Sexy time can sometimes slip down the to-do list when life gets busy…so here are some tips to keep the sparks alive and your romantic motor revving.
Sometimes it only takes a minute. With a sexy attitude a lot of tension can be built & expressed in only a minute or two. Run your hands over each other when no-one's looking. Be affectionate, make a point to say good-by and hello with a kiss, while looking into each-others eyes.
Eyes really are windows into our soul, and sometimes those windows are red with lust. Let your eye contact linger, give your partner a seductive look and hold their stare. Think sexy thoughts as you're looking at each other, and you'll both feel your eyes (and bodies) getting hungrier for each other..
With a moment of privacy you can whisper sexy sweet nothings into each others ears with your bodies pressed together. Whisper about the naughty evening you have planned, or a quickie fantasy, or a memory of a particularly hot moment. Feel the softness of lips on ears, and a little nibble (not to hard!) can emphasize your erotic whisper.
When you're in bed in the moments before sleep, you don't have to have the time or energy for full hanging by the rafters sex. A lengthy and luxurious make-out session, with no expectation of continuing the play can be relaxing and intimate…plus it's working with the time, space & energy that you have!
Remembering to look at each other as lovers and intimate partners in your naughty 'crimes'. Having a great sex life (which means different things to different people) helps you feel closer to your partner and more desired generally, which is great for your sexual confidence.
So with the holidays & all the rushing around that's going on, take just a moment or two to make that spark, which will then happen a lot faster when you actually have a bit longer to play.