The progression of a professional pervert….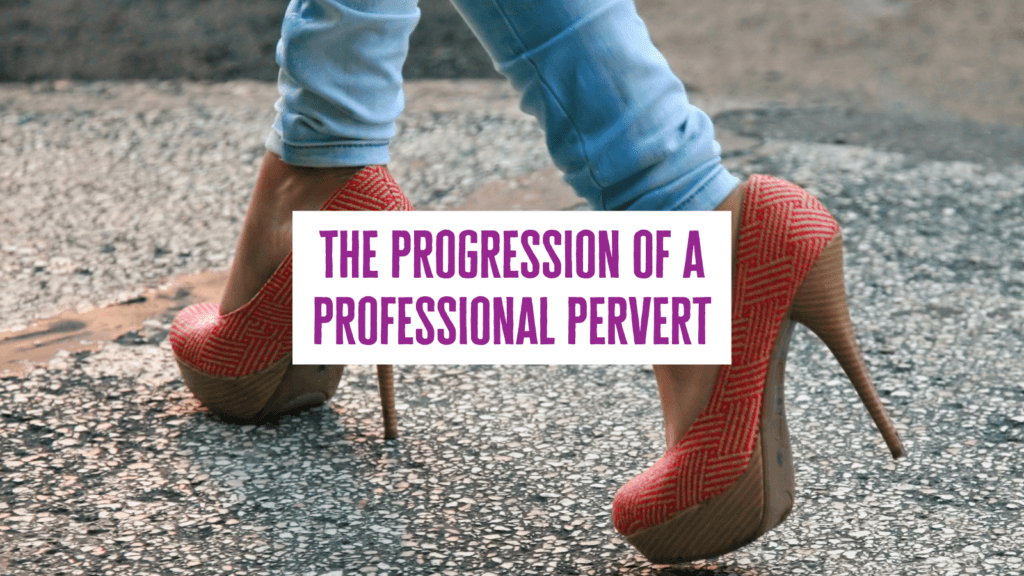 I've always been rather sexually adventurous, so when many people ask me out I got into this profession I explain that it was a rather simple stepping stone process.
I remember when I first started stripping and I found it to be empowering rather than degrading. My self-confidence grew, my assertiveness grew stronger and I found myself more *in* my body than ever before.
When I got into Professional Domination I was 22 and thought it was a blast. It was a way to express my "mean streak" safely and consensually AND get paid for it! Voila! The perfect job. I used to call myself "kinky for cash" because even though I was really good at Domination I still didn't think (or admit) that I actually was really in to it. All of my sessions, from the very beginning came from a place of authenticity, so when I say kinky for cash I don't mean to say that I wasn't genuinely enthusiastic. But I saw it as more of a fun game and a way to earn a good living rather than anything else.
I remember the first time I thought to myself, "Wow, I really am a pervert". I was in the passenger side seat of a friends car, and looking out the window I saw a women in professional attire including long crease pants, striding down the street. She looked strong and determined which is a look and attitude I've always appreciated in women. But then I saw a flash of her high heel as she took a step and the lengthy pants rose up to reveal just a glimpse of the stiletto. I was instantly horny. Which frankly, took me by surprise. That's when I realized that it was not just a 'fun job for awhile' it was something I was really interested in and enjoyed.
Right now I call myself the "theoretical pervert" because I'm working so hard trying to help others explore their kink I don't have the time or energy to express mine. But that's something I'm willing to sacrifice for awhile to reach my goals. I can remember being 22 years old and standing on the sidewalk after a session, talking to my mother saying "Mom, it's not like I'm going to do this forever" and now, 10+ years later, which certainly isn't forever but it is a damn long time! I have found that sexuality, and most specifically kinky sexuality is a calling for me. Being an educator, being a Pro Domme, being a kinky coach… I've had the opportunity to help guide and inspire kinky development and I am completely honored by that.