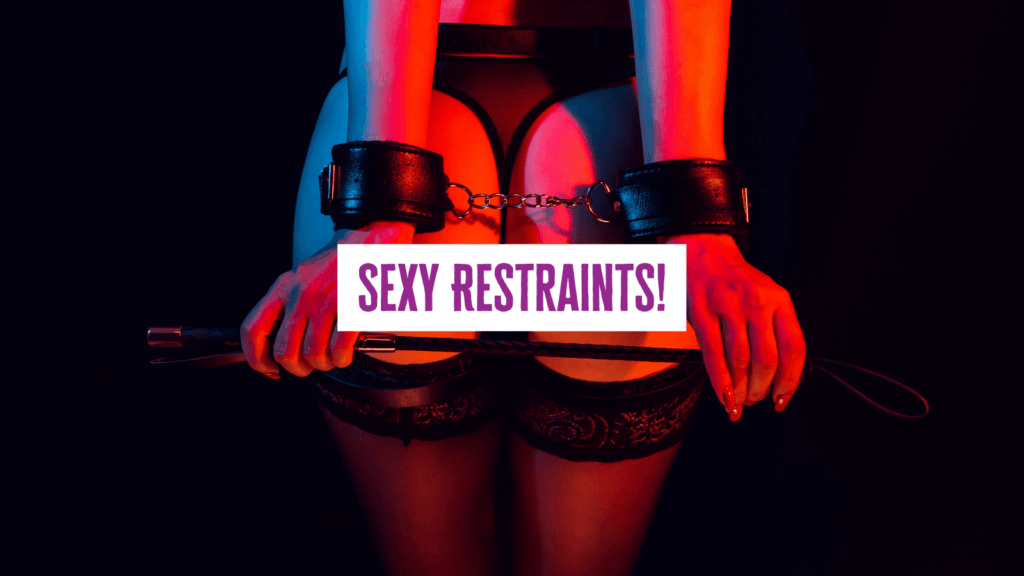 Restraints are part of a wide range of fantasies. There are a handful of reasons why restraints are so popular, one of the most frequent reasons is the release of control. Letting go of control can lead to powerful connections and powerful orgasms (even better when those are happening at the same time!).
For women, using restraints can be a great way to get around that pesky virgin/whore dynamic that can be ingrained in a variety of ways. Once a woman gives consent (and consent is really, really important!) to being restrained then the 'guilt' that might go along with being a sexual person can disappear. Not being able to 'get away' can allow for attention to focus sharply on the sexual excitement that's being felt.
Men can enjoy restraint as a way to let go of the social pressure to always be in control. Once a man is restrained he can relax and enjoy being a 'sex object' which is not a traditional position for men to be in. With men in restraint the social convention that 'men are the aggressors' gets turned on its head.
Beyond genders and social constructions, being restrained is just plain sexy! Struggling against the bondage, being able to wiggle and squirm yet not being able to escape…..
There are a lot of different types of bondage, as a small sampling: rope, scarves & ties, saran wrap, bondage tape, leather cuffs, metal shackles, and even toilet paper! It all depends on the sensations you and your partner enjoy and the level of commitment you want to make in building your bondage collection. You can keep it extremely low cost and use rope from a home improvement store or saran wrap from the grocery store. Or you can purchase specialized restraints to suit your desires.
With any kind of bondage, safety is the number one concern. Keep the restraint sexy by keeping it safe. Know your knots. Communicate about physical and psychological responses. Make sure a safe way to release the restraints close by. Start with a small amount of restraint and build towards more complicated situations (if that's what you desire). Keeping it simple, and safe is a path to success!