6 Steps to a More Fulfilling Sex Life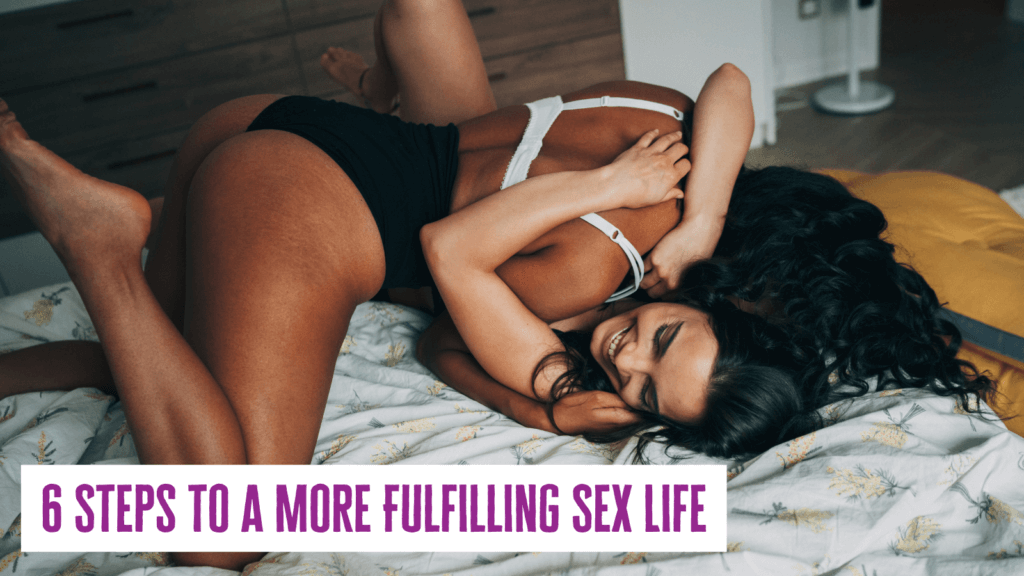 These ideas are meant to be simple(ish) and free (of financial need). But that doesn't mean it's going to be easy or that it isn't going to take any investment. It will be an investment of time, and you may find that doing the simplest thing may be more difficult that you first imagined. But the rewards of your effort will be gratifying both physically and emotionally as you discover more pleasure than you may have thought you could experience.
Evaluate Your Needs Honestly – It's practically impossible to get what you want if you don't even know what you want. So taking the time to really sit down with yourself (and/or your partner) and exploring what your desires and needs are will be the first step to finding more satisfaction and getting more pleasure out of your sexual life. Write out your needs, don't just list them in your head. Seeing the words on paper makes them more real and more realistic to go after.
Fine Tune Your Communication – You may already be able to talk about some of your sexual needs, or perhaps neither of you ever talk about it at all, but either way, whatever you're doing now isn't working for you. So rather than just telling you to communicate, I'm suggesting that you innovate the way you communicate. Find new and alternative ways to express your needs that will inspire deeper revelations about yourself. Use emails, or a notebook as a way to communicate without being face to face
Stay Connected – Finding ways to stay connected sexually during life's busy schedule is super important. Not just chatting about what you did that day, or complaining about some annoying co-worker, but connecting on a specifically sexual level. Inspiring sensuality in yourself and in your partner is one of the best ways to turn around a bad day or make a good day even better! Use physical touch, take a few minutes to make out in the middle of the day, or even squeeze in a quickie!
Structure Adds Spontaneity – With the way that modern life is set up we are faced with a sad conundrum. Do we "schedule" our sex lives until it becomes just another task on our to-do lists? Or do we wait for "passion" to strike and discover that at 1am when you both fall into bed there just isn't any more energy to make that sexual spark actually happen. I say that there is a happy medium that can set you up for successful sexual adventures both with respect to busy schedules and the needs for spontaneity. Commit to at least one night a week for a date night (or even once a month) or have a 'Sexy Sunday' to explore your dominant and submissive selves.
Explore New Activities – We all have a list of long-time favorites, but it's a good way to keep things fresh by finding other activities you might enjoy together. Take it one at a time so neither of you feels overwhelmed and you can each see exactly how you feel about the new activity before adding it to your repertoire. Perhaps you might incorporate more verbal play than usual, or during a bondage session give role-play a try.
Commit to Improving Your Sexual Well-Being – Just like creating any new habit, you have to make the commitment to yourself (and your partner) to follow through on your sexual adventure. That you won't get down on yourself when you aren't a 'perfect lover' but that you continue to try your best every day. Know that with a healthy sexual identity, confidence and happiness in other aspects of your life will improve as well.