5 Tips For New Submissives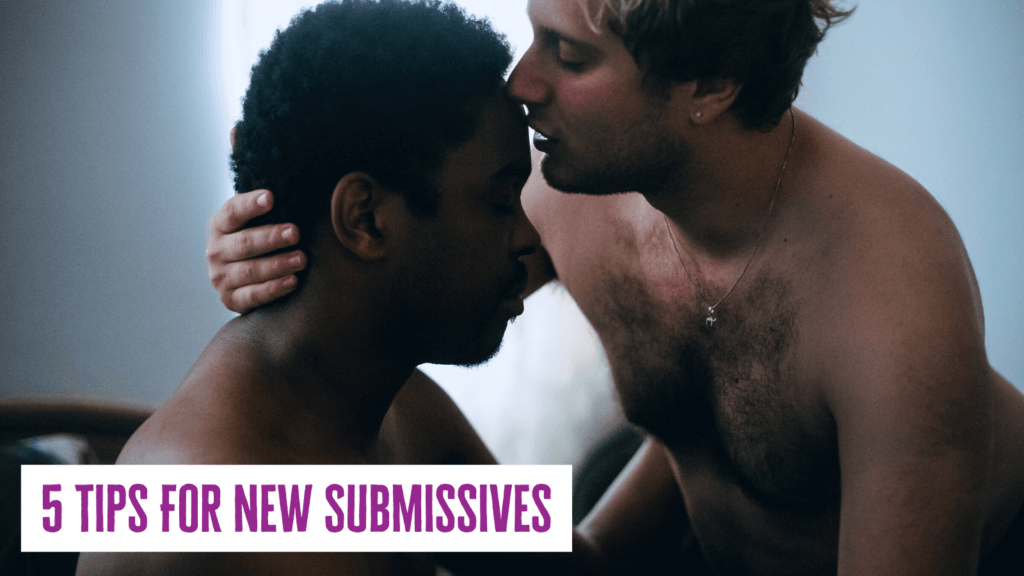 If you're starting to explore your submissive side or starting to experiment with dominance & submission in the bedroom, then there are few things that are important to keep in mind. Regardless of what any erotica or fantasy books & movies might show, there is no "one" right way to be submissive. But there are some general rules that can be a good foundation for figuring out what you need.
1)      You only have to be submissive WHEN you want and to WHO you want. Just because you are exploring your submissive desires does not mean you suddenly have to become a doormat. It also doesn't mean that you have to submit all the time unless that's been thoroughly pre-negotiated. You should be able to set boundaries you're comfortable with and expect them to be respected. If that's not the case, then it's not the right situation for exploring submission.
2)      There is no such thing as a "true" submissive. There a joke in the BDSM world that whenever someone decries that they are a "twue" dominant or submissive (see the mocking way 'true' becomes 'twue') that it's a sure bet that it's bullshit. The only TRUE rule is for you to maintain your safety, both physically and healthy. Other than that there are a lot of different ways to experience submission.
3)      It is not solely the dominants responsibility to ensure your safety however. You are an adult and need to vocalize your limits: before, during and after the scene if necessary. The person you're playing with, no matter how experienced they are, will not be a mind-reader. It's important (and healthier!) for you to spend time exploring your own desires, needs, dis-likes, etc. Whether you're doing "pick-up play" or are in a long term relationship, your personal insights will make you a stronger & more confident submissive.
4)      There's a wide range of submissive 'identities' that you might resonate with. A 'SAM' (Smart Ass Masochist) or a Brat is a submissive that has a bit of a 'fighting streak'. A service submissive might feel more like a butler or a major domo. A sexual submissive might focus their energies on an erotic, sensual expression. Maybe you're a 'power bottom', someone who likes to submit to the pain but not necessarily the person. Find what works for you.
5)      If you really want your partner, whether it's for an hour or more integrated into your daily life, to feel dominant with you, then be supportive of their dominance. Unless you have a negotiated 'bratty' dynamic, then don't do things that challenge or undermine their dominance, especially if they're new too. Don't be afraid to initiate a scene by offering your 'services' in whatever way is appropriate. If you require your dominant to do ALL the 'work' of getting a scene started and keeping it going, you might not get as much play as you want. So recognize you're part of a team.
Dominance and submission is a two way street. It is important for you to get your needs met, but there's nothing worse than a "do me" submissive if that isn't a dynamic the dominant wants to play with. Take responsibility for enjoying an exciting sex life and your partner is likely to be just as enthusiastic!