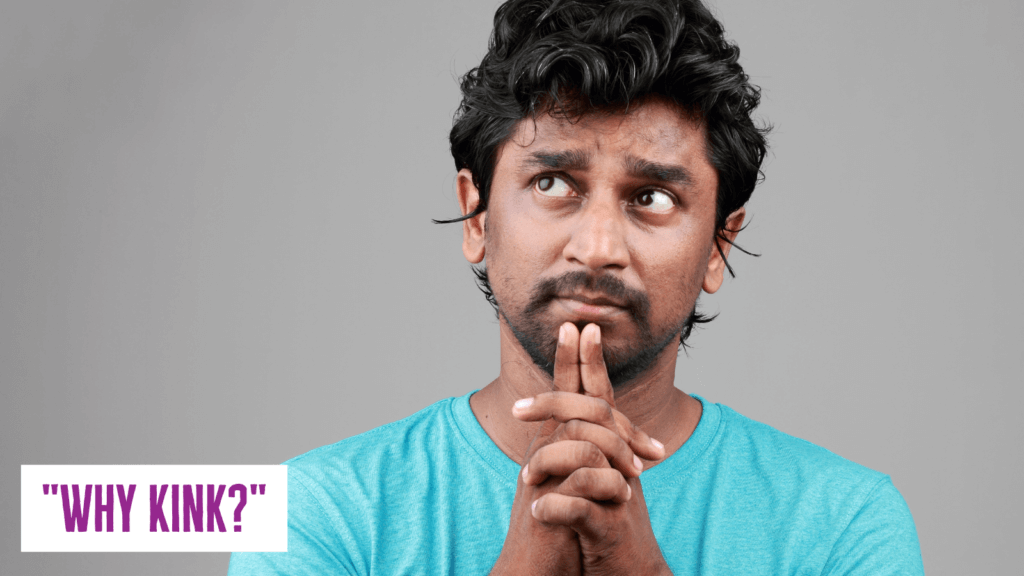 "Why Kink?"
I hear this question from a wide variety of people. After we've discussed what I do for a living, there is an inevitable pause, and the "But why would someone want to be kinky?"
There are so many answers to that question that I thought it would be perfect to list a bunch of possible answers. These will be written from my perspective but I hope that readers will join in to share their experiences and opinions.
Why Kink?
It breaks up the monotony of life and of sexual experiences. It allows you to be sexually creative in a life affirming way with yourself or with your partner.
Why Kink?
It's an effective and fun way to create opportunities for intimacy. To build trust together, and in each other. To create a world just for yourselves.
Why Kink?
It's incredibly versatile! There are so many activities, and ways to structure your relationship, and levels you can play at that it becomes a Rubik's cube of sexy possibilities! Find the formula that works for you!
Why Kink?
We experience all kinds of intense sensations and emotional situations through-out our life. There are times when we feel out of control. Through the consensual dynamic of Dominance and submission we can make choices and create boundaries about what kind of power we want to give up, or feel in control of. We can make a decision about what sensations our bodies will feel as traditional or un-traditional as our desires might be.
Why Kink?
It's fun! As we get older it's easy to lose our sense of play and kinky sex (or what I sometimes call "theatre of the libido") can re-ignite our sense of fun in a very adult way. It's entertaining to role-play & get outside of ourselves in some way. Wearing sexy clothes, using interesting sexual toys and while being able to laugh together is something all adults might benefit from.
Why Kink?
For many people kinky sex is the only sex they enjoy. Whether it's a fetish for feet or a desire to be tied up, or the powerful rush of being Dominant with a consenting, submitting partner. I believe that "kink" can be a sexual orientation the same as straight or gay or bisexual. For those that identify as kinky, and have known/felt kinky their whole lives.
Why Kink?
In many ways kink can be taboo, and it's human nature to want to explore the taboo. It's like eating a cookie out of a forbidden cookie jar.
So these are just some of the reasons that came to my mind. What's your answer to "Why do people enjoy kink?"