What's Your "Kernel Kink"?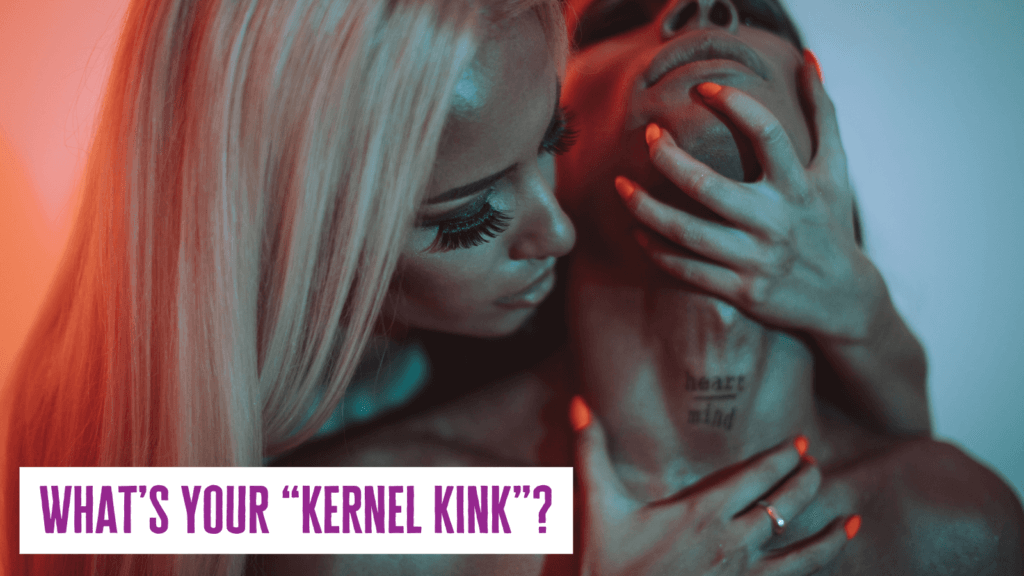 Kink is all about feelings—or, more specifically, seeking out and creating certain feelings for ourselves and our partners. Why do we want someone to whip us and call us dirty names? Why do we want to "force" our (enthusiastically willing) submissive to drink our piss and call us mistress? Why do we want to do any number of activities which we kinksters relish, but which, to a distant observer, are likely to look unpleasant, degrading, or even downright painful?
It's all about the feelings that these activities create in us. For many of us, these are feelings that we aren't often able to experience in other parts of life. Tapping into these feelings can be deeply satisfying and, for many kinksters, incredibly erotic.
What feeling do you want to experience from your kinky play?
This question is at the root of my entire approach to creating hot scenes, as well as profoundly fulfilling kinky relationships.
I coined the term kernel kink nearly twenty years ago to describe the specific feeling you and your partner(s) are seeking to achieve through play.
Kernel kink is all about putting intention before activities. We kinksters tend to be very focused on activities! We expect that certain activities will automatically create the emotional experiences that we crave.
The reality is that putting activities first is a very limiting way to approach kink. Focusing on the activity is a way of performing kink from the outside in. Essentially, you're hoping that external activities will create an internal experience. It might work out, but it's a little bit of a shot in the dark.
By shifting the focus to the goal feeling—the kernel kink—you're approaching kink from the inside out. Once you identify what feeling (or feelings) you are looking to achieve, it's much easier to pick out the activities—as well as the toys, props, clothing, and words—that will create the experience you want to have.
Understanding your partner's kernel kink is the single most effective way to co-create a kinky experience that will be pleasurable for them. If you know that your partner wants you to spank them, but you don't know what feeling they want to achieve from the spanking, you are missing a whole lot of useful information!
What (if anything) should you say to them while you're doing the spanking? What tone should you use? What should they be wearing? What should you be wearing? What should you do before and after the spanking? How hard should you spank?
While it may be helpful to ask your partner all of these questions specifically, learning what is at the root of their desire to be spanked will help to guide your approach and clarify the role that they want you to play during the scene.
Of course, this goes both ways—explaining your kernel kink to your partner will also help them understand how to please you!
The more you communicate (and play!) with a partner, the better grasp you each will get of each other's kernel kinks. Through experience and feedback, you'll learn which activities, words, visuals, and other tools from your proverbial kinky toolbox are most effective for getting at each other's kernel kink.
More on kernel kink: