Enough to Make You Blush: Updated and Expanded Edition Coming Soon!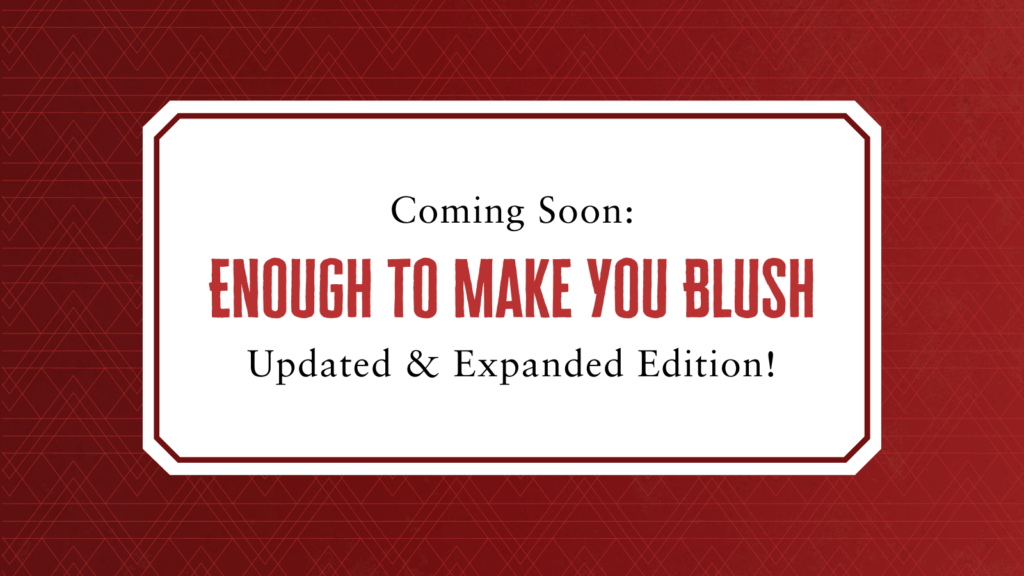 Since I published the first edition of Enough to Make You Blush in 2015, I have been incredibly honored by the response over the years. This book has transformed my passion into a driving purpose and, more importantly, helped countless readers feel seen and understood — often for the very first time.  
That's why I'm thrilled to announce that I'm releasing an updated edition Enough to Make You Blush, launching this holiday season.
Why release a new edition of what has become the seminal book on erotic humiliation? The concepts in the first edition of Enough to Make You Blush were—and still are—incredibly important and useful for both new and veteran kinksters. And yet, since I published the book, I've had the opportunity to teach more humiliation classes, present at more conferences, and learn from more players about their experiences. Having seen the powerful impact the first edition has had on readers, and knowing that Enough to Make You Blush remains the only major resource on the subject of erotic humiliation, I believe I owe it to my community to continue sharing my knowledge, insights, and ideas. 
What's new in the second edition?
New data, insights, and anecdotes from a diverse group of people about their experiences with erotic humiliation.

An expanded discussion about what it means to find your kernel kink.

A brand new chapter that takes an in-depth look at the ethics of erotic humiliation.

Fun new tactics and practical ideas for bringing your humiliation fantasies to life.
PS – I'm running a new survey as continued research for the book, it's open until November 30th. Psychological play is so complex, and I'd like to offer my readers more perspectives than strictly my own. I'm very interested in your thoughts and experiences!
Update: The completed book is now available! Buy your copy here.