SXSW: Life Lessons From A Professional Dominatrix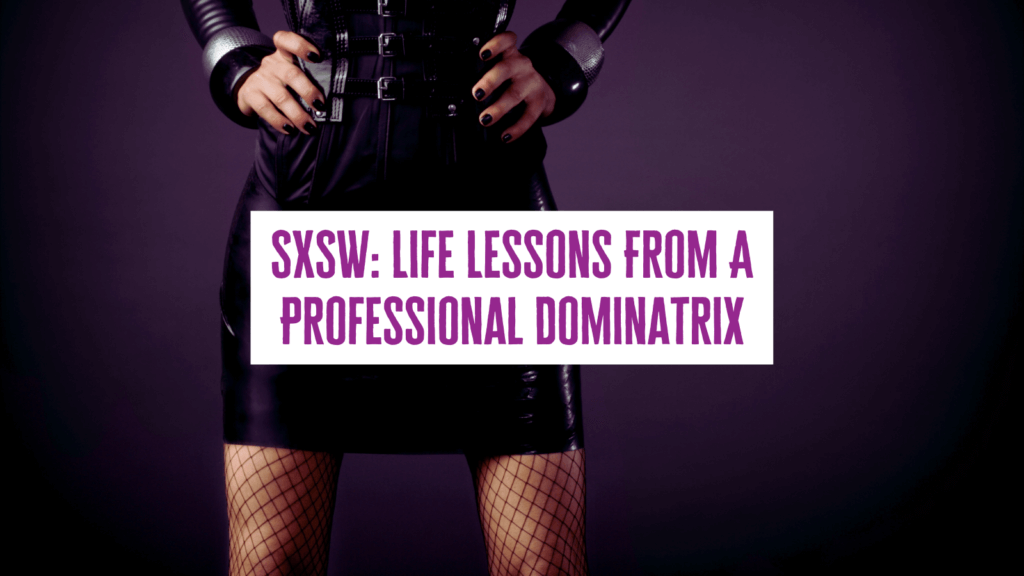 When I became a Professional Dominatrix at the starry-eyed age of 22 I thought I was looking ahead at a short but exhilarating job of make-believe. That job turned into a personal mission and a career. Now, with more than a decade of foot worship, latex catsuits, leather corsets, and a stable of full time submissives I can diagram how this career has informed my personal growth and my insight into the human psyche. The practical lessons I've learned in this exotic underworld can be universally applied to every relationship and personal challenge.
1) What are three unexpected life lessons (not relating to sex) that will make you re-examine your life choices?
2) Are there useful things to learn from taboo experiences?
3) How can unusual circumstances challenge personal growth?
4) How can fantasy fulfillment and authentic sexual expression improve your every day life?
5) Why is sexual psychology a key to overall psychology?
The presentation was a great success! Watch the full clip below: