Enough To Make You Blush: Exploring Erotic Humiliation – Available for sale!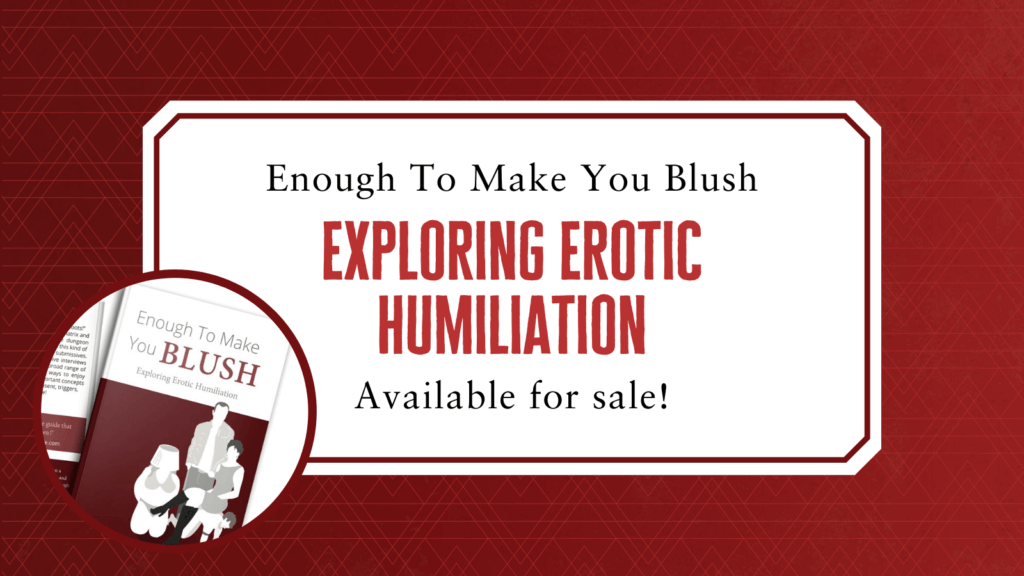 Enough To Make You Blush: Exploring Erotic Humiliation
is ready and
available for sale
! I am so proud of this book and I hope you enjoy it.

Inside it you'll find:
The difference between embarrassment, humiliation & degradation
Why kinksters enjoy consensual psychological torment
Tips for communicating your desires for both dominants & submissives
The Top 10 Negotiation Questions + Bonus Questions!
An answer to "Can an activity be humiliating if you ask for it?"
Why you need both a trigger plan AND an aftercare plan
So many different ways to play, it could take you a lifetime to try them all!

The paperback edition is available now and the Kindle edition will be available by November 17th.
Thank you SO MUCH to everyone who has supported, shared, encouraged and contributed to this book. If you'd like to help me promote Enough To Make You Blush, please check out my
blog post
with some super easy ways you can help me spread the word!
If you pre-purchased Enough To Make You Blush at an event or on my site, please check your inbox for an email with instructions on how to collect your copy!