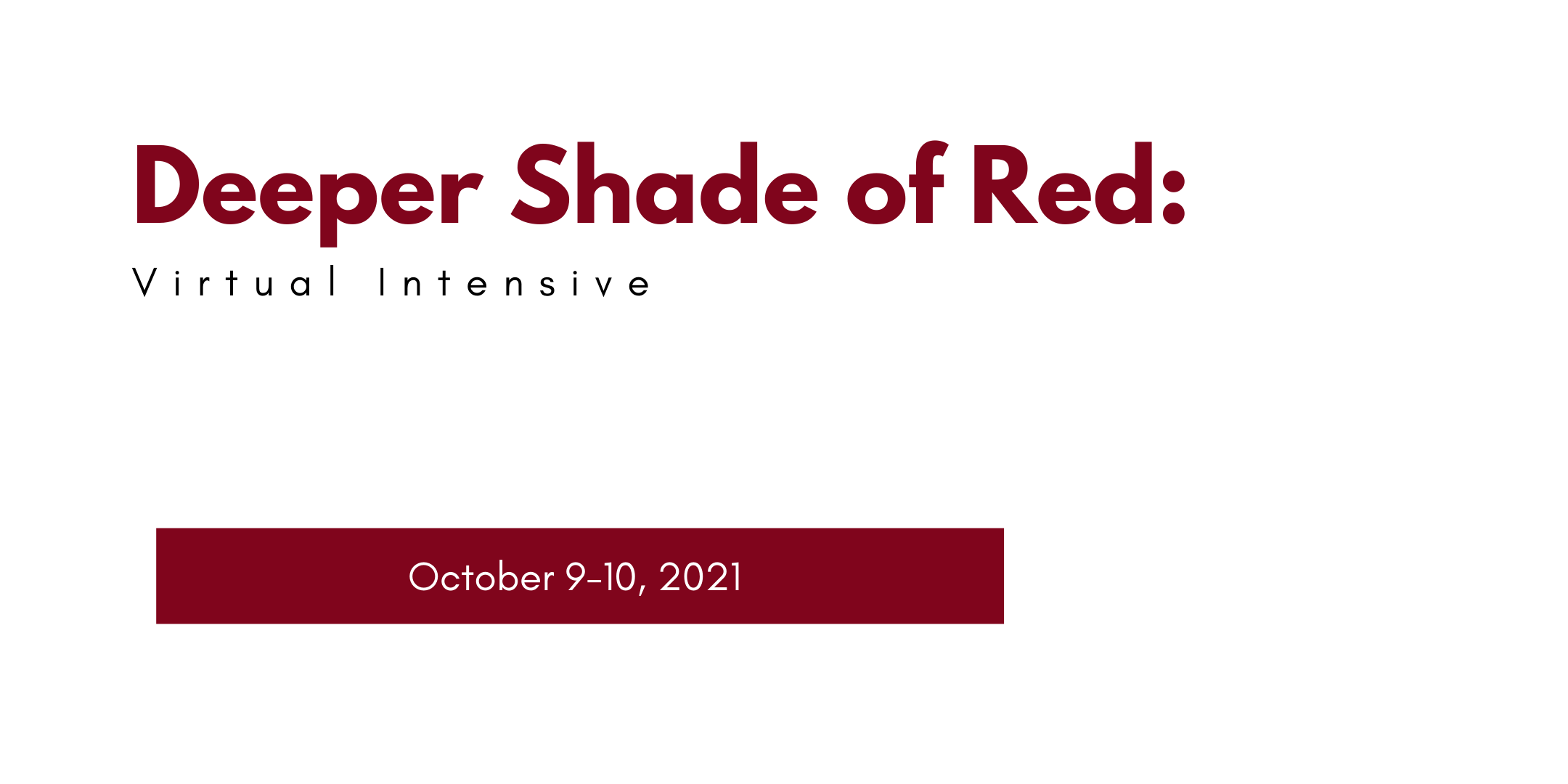 Are you ready to understand your most complex erotic desires?
It's time to shine a light on your darkest fantasies. Let me show you how.
A Deeper Shade of Red: Virtual Intensive is happening October 9-10, 2021
Registration open now.
Unlock your hidden self. Explore psychological control.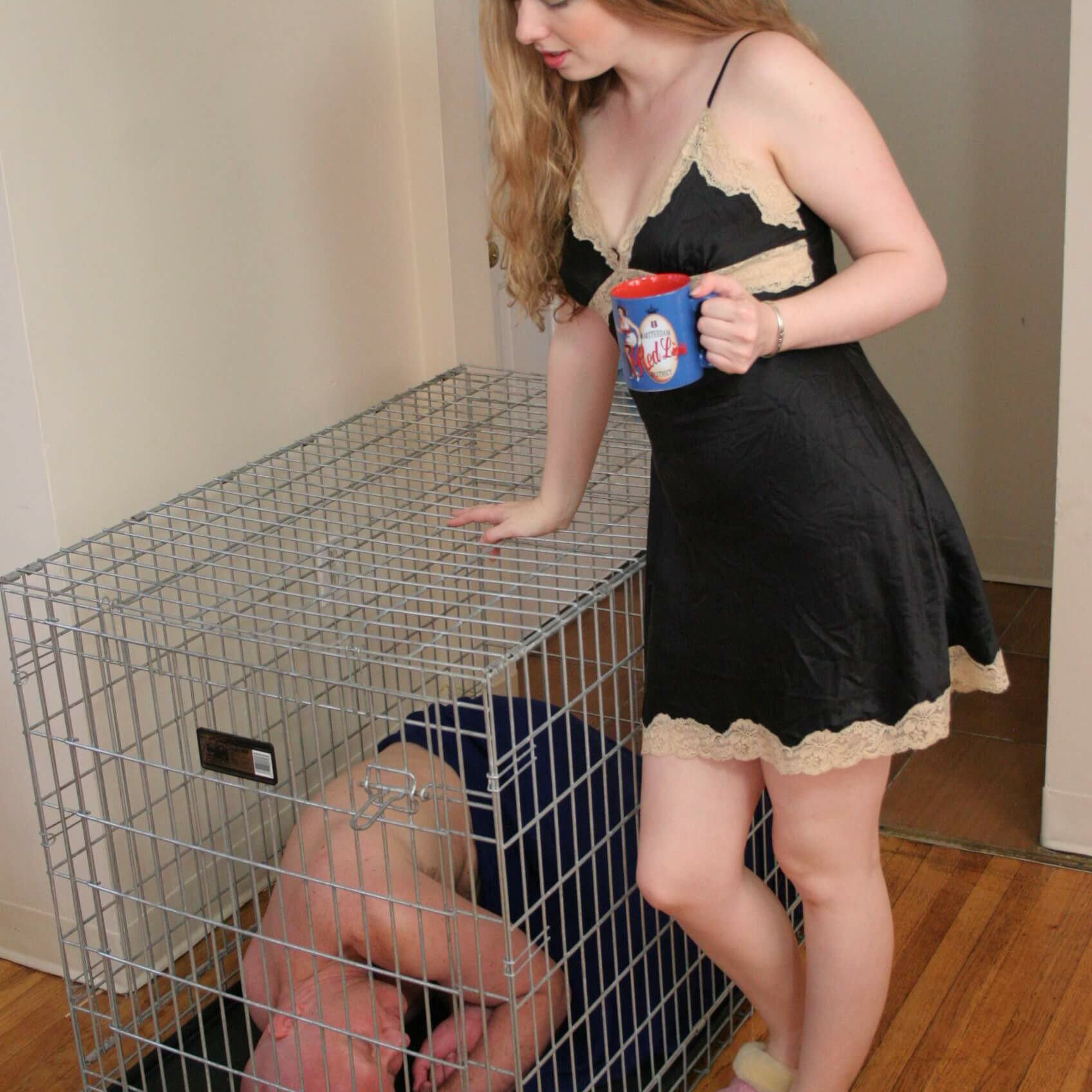 To this day, financial fetish and domination is one of the most misunderstood power play experiences, even by those who practice it. Like any expression of power, it has the potential for abuse and has gotten a rather bad rap because of the exploitation possibilities.
Discover a deeper understanding of the intersection of money, kink, and control with world-renowned expert and author, Princess Kali.
Spend two days in a fully immersive workshop diving into the whys and hows of ethical financial domination.
Transform your professional approach to financial domination with personalized insight, an environment of encouragement and support, and the opportunity to develop an authentic, ethical approach to exploring financial fetish with your clients and submissives.
With the two-day Ethical Financial Domination: Virtual Intensive, you'll turn doubt and confusion into confidence and understanding when it comes to incorporating financial play into your unique brand in a way that appeals to your unique clients.
This event is designed for ProDommes, Cam Models, Phone Sex Operators,
and other erotic professionals only.
Very Limited Space — to ensure a well-curated experience for everyone attending, approval is required before purchasing your seat.
Princess Kali's class on Ethical Financial Domination helped me understand the different dynamics of FinDom. The class had so much information! Princess Kali is great at breaking down information into subsections for easy understanding. Highly recommend this class.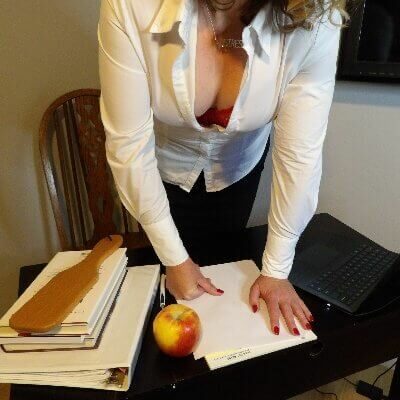 What is the Deeper Shade of Red: Virtual Intensive?
The Deeper Shade of Red: Virtual Intensive is a two-day, fully immersive and interactive, educational retreat that's designed to give you personalized guidance to explore taboo desires.
This program is for you if...
This event is designed for ProDommes, Cam Models, Phone Sex Operators, and other erotic professionals of any experience level. Must be verifiably part of the industry.
Here's a peek at what we'll be covering.
Kali will share information and inspiration that will give you a framework for healthy, informed play along with concrete suggestions for integrating the Ethical Financial Domination philosophy. Kali will use a brand new visual slide deck (which will be included in the take-home materials), along with storytelling, small group discussions, fun worksheets, and stretching exercises to keep you engaged while giving you concrete and actionable advice that you can immediately apply to your kinky career.
In this virtual intensive we'll be exploring the following topics:
Day 1
Foundation and Ethics
Why being "ethical" isn't the same as being "nice"
The difference between financial fetish and money kink and how sometimes language can illuminate or restrict
Stereotypes and myths that are commonly associated with erotic financial play
The difference between exploring financial domination in lifestyle and professional relationships
What the responsibilities are of both the submissive and the dominant
Psychology and Archetypes
The psychology behind the desire for financial domination and financial submission
Techniques for recognizing and addressing compulsive behaviors in your clients
How to discover your own and your client's individual motivations
Nontraditional examples of how changing your energy changes the style of play
The nine finsub archetypes that help you target the language, play style, and mechanisms you use in your money kink play.
Day 2
Negotiation and Play
The four categories of financial domination

Safety recommendations to protect yourself when accepting tribute and gifts

Multiple techniques for negotiation

How to create a healthy cycle of spending and tributes

How to adapt money-kink to personalized desires and limits

Different types of financial domination to fit a variety of styles, professional brands, and client characteristics
Psychology and Archetypes
Open Q&A
The final two-hour session is a time open for any final questions.
Princess Kali is a thoughtful educator with a passion for empowering sex workers to thrive. She breaks down the complexities of kink, especially financial domination, with ease.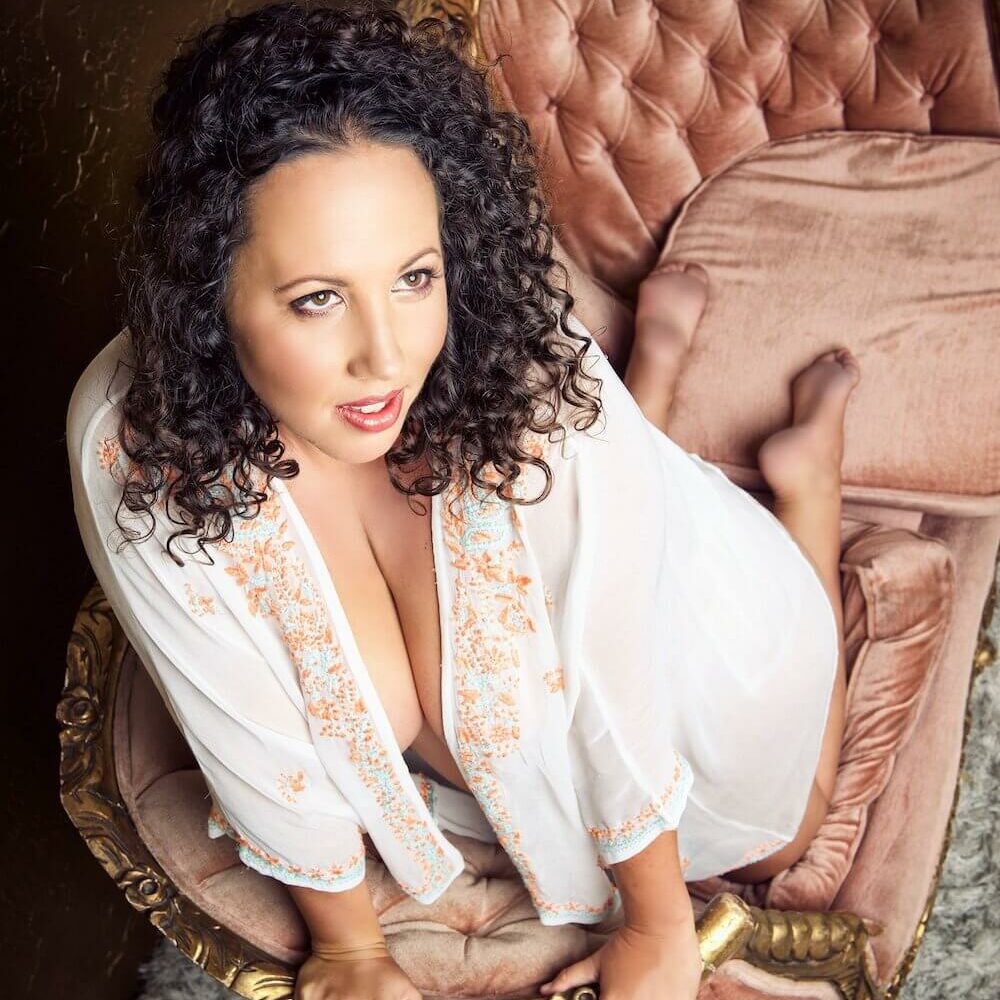 Princess Kali has spent nearly twenty years exploring not only the how but the why of taboo erotic desires.
During Kali's experience working as a successful professional dominatrix, she naturally integrated ethical financial domination into her client relationships and cultivated many personally collared submissives who found joy in financial servitude.
Common misconceptions about financial domination often contribute to the abuse that both kinksters and vanilla folks associate with money-kink. As an educator and proud FinDomme, Kali is passionate about helping consenting adults participate in financial fetish play more safely and enjoyably.
Her dynamic and engaging style of presenting has been welcomed at more than 150 venues, including kink events such as Dark Odyssey, Fetish Fair Fleamarket, Kink in the Caribbean, and IMsL, as well as mainstream venues such as Harvard University and SXSW.
As the founder of Erotication.com, she is a pioneer of the "kinktrepreneur" business model, creating sites such as Kink Academy, Passionate U, and Fearless Press for easy access to adult sex and BDSM education. Most recently, she launched the Red Key Club, a business and marketing school for sex workers.
She's also the author of 6 books: Enough To Make You Blush: Exploring Erotic Humiliation and companion workbook; Authentic Kink; 365 Days of Kink Journal; The Yes, No, Maybe Workbook; and Making Bank: A Money Management Workbook for Erotic Entrepreneurs, along with the upcoming ProDomme Playbook.
Her work continues to inspire and support many other SWers, kink educators, writers, and enthusiasts.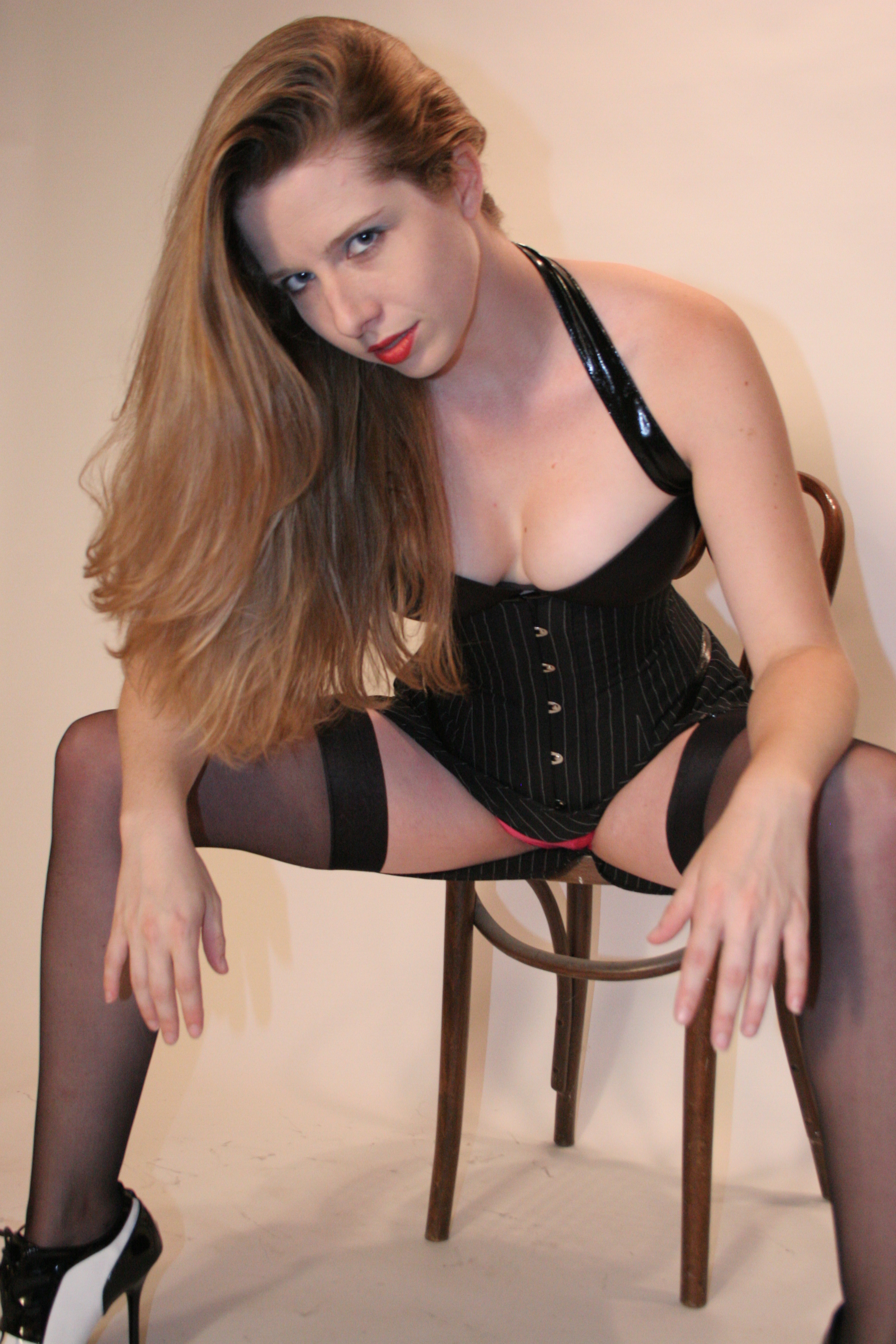 Day 1
10am* - 1pm: Foundation and Ethics
1pm - 2pm: Meal Break
2pm - 5pm: Psychology and Archetypes
*Pacific Time
Day 2*
10am* - 1pm: Negotiation and Play

1pm - 2pm: Meal Break
2pm - 4pm: Q&A

*Pacific Time
We'll start each day in our private Zoom room with everyone's camera on to check in, then during the class all attendees will have their video and audio turned off. Each three-hour workshop will include a full content presentation followed by a quick stretch break before splitting up into small groups for discussion and then a review with the whole class.
For erotic professionals only; must be verifiably in the industry.
No clients or submissives allowed at this event.
I feel like my entire perception of being a Domina has been altered for the better with this workshop. Not just by the in-depth dissection of Financial Dominance, but also with the gentle encouragement to reexamine all of my long held beliefs about money and abundance. The time on Zoom listening to Princess Kali speak was time well spent.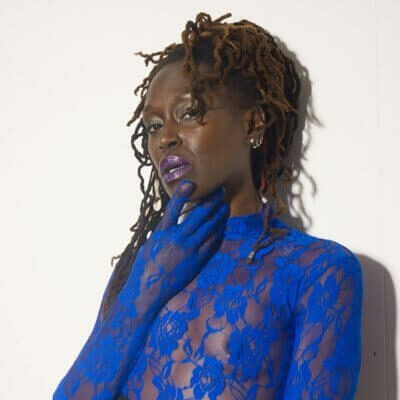 Regular
Course Registration
$997
Early Bird
Registration
$750
Earliest Bird
Registration
$650
Seats in the Ethical Financial Domination: Virtual Intensive are limited, and due to overwhelming interest, they're likely to go quickly. Apply to reserve your spot today.
Have more questions? Here are more answers!
What is the location of this intensive?
The Ethical Financial Domination: Virtual Intensive will be conducted entirely online, hosted in a private Zoom room.
Who is this for? Can anyone sign up?
This event is for erotic professionals only. ProDommes, Cam Models, and PSO's of all experience levels are all welcome. Clients and submissives are not allowed at this event.
The Ethical Financial Domination: Virtual Intensive is a highly curated event to ensure the best experience for everyone who attends.
What's the intensive like?
A fun, deep-dive into understanding financial fetish play! The days are full of concretely useful information, group discussion, engaging storytelling and more. We take stretch breaks to keep you moving; you'll be surprised at how fast the time goes.
What if I've already attended your shorter financial domination class?
The ninety-minute or two-hour classes* Kali teaches online and at conferences barely scratch the surface of the depth and breadth of topics under the money-kink umbrella. In the short format, there is little time for Kali to answer questions or share any kind of personalized info.
Kali has developed a whole new level of content for this event, and with the two-day intensive format, we'll have significantly more time to get to the kernel of what you need to have successful, ethical, and profitable experiences.
*If you attended a previous intensive, please contact Kali for special alumni information.
What if I can't afford the intensive?
A few need-based scholarship spots will be available, check back here for more information.
What should I wear? Should I bring anything?
The day is educational, so there is no need to dress in fetish fashion. Wear comfortable clothing, and since you're at home, shoes are optional! Feel free to keep any special snacks or items you need to be comfortable at your fingertips. We'll be taking breaks frequently, but of course, you're welcome to take a break whenever you need.
Is there a payment plan?
Yes! Once you are approved to attend, you are welcome to pay in one or two installments. The first non-refundable installment of $350 will be required to hold your spot, and the final installment will be due fourteen days prior to the event.
What will I get out of this?
Excellent question! This is definitely a case for the old saying, "You'll get out what you put in." If you fully participate — approach the discussions with openness and bring your most curious self to the Ethical Financial Domination: Virtual Intensive — you can make dramatic growth in your professional life. Everyone benefits differently, but regardless, you will walk away with practical, innovative, and fun techniques to better understand your clients financial fetish desires and create more authentic money-kink play.
Are refunds available?
A refund (minus a $350 deposit) is available until thirty days before the event. No refunds within thirty days of the event. Your ticket can potentially be transferred to another attendee (with Kali's approval) up to seven days before the event.
Will you be doing this intensive again?
Possibly, but don't put it off! Seize the day!
What have past attendees said about the experience?
This class felt both affirming and inspirational. Princess Kali teaches things in a style that doesn't feel overwhelming, yet is jam-packed with the foundational ideas, themes, and framework that create a sustainable practice. Through this course, I was able to immediately identify places in my own career that were working well, which reassured my near-constant 'imposter syndrome', make a concrete plan to improve the things that weren't working so well, and get excited about future projects and ideas which had before felt a bit out-of-reach."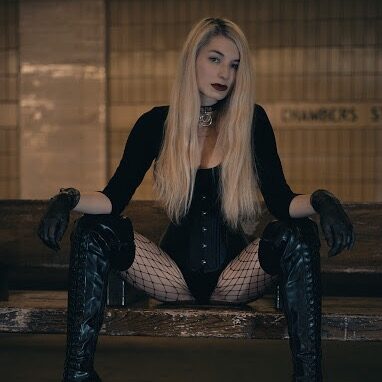 Kali has an amazing talent and passion for teaching and educating. Her well thought out, finely developed classes and materials are evidence of all the hard work she puts into developing them.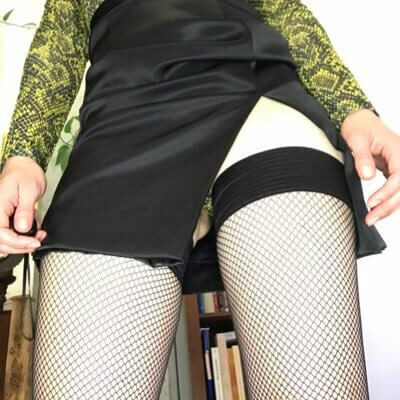 It was one of the most life-giving experiences I've ever had, professional or personal. The format was intense (duh!) but paced beautifully, even for me as someone with both autism & ADHD, and the workbook is a veritable treasure map and made it so much easier to relax and be present to the moment even as someone who will occasionally struggle with audio processing.
Everyone was professional, enthusiastic, open and welcoming, and Princess Kali's instructional style is super entertaining, relatable, *and* informative, which I loved. I learned so much about myself and the depth of the skill I already had, where I could grow, *and* the frameworks presented helped take all the life-sucking guessing games out of that process and formulating a vision for how I'd like to play with subs. I know I will absolutely make back my investment.
Additionally, as a Black femme, it was a breath of fresh air to be seen and to have my unique concerns and actual, material challenges discussed and addressed in a way that didn't feel dismissive, belittling, or unsafe.
If you're thinking of working with Princess Kali - for coaching, for classes, buying her books - absolutely DO. I have worked for myself for 10+ years and have been through all sorts of training, etc., and Princess Kali's work is easily the best I've encountered.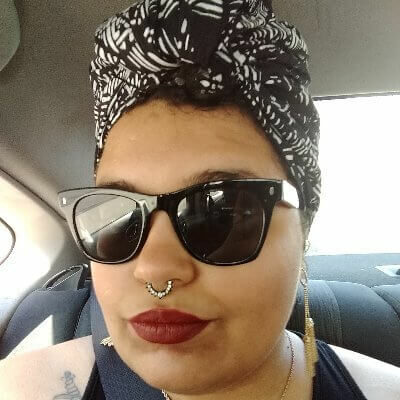 It was really affirming to have myths exposed and learn about the different archetypes of finsubs/what to expect for each. Knowing these things will greatly assist in many forms of my business including content, live sessions, ideal client/finsub profile and more. I also really liked that it was for verified Pros only, with cam/headphones on for a sense of privacy. It felt safe and professional.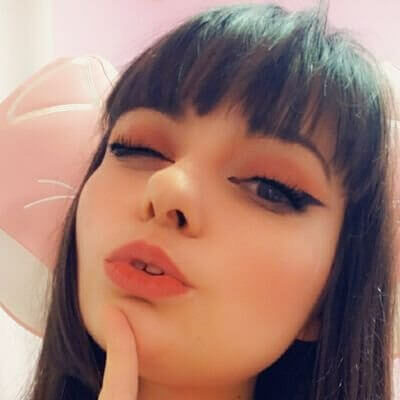 Princess Kali is one of the most generous educatrices I have come across in my practice as a professional and lifestyle Domina. Her workshops are accessible, thoroughly researched, entertainingly presented and bursting with the mountain of practical knowledge and wry observations she has collected throughout her justly celebrated career. My own views and approaches to professional and personal domination have been greatly enriched by her and I can say nothing more except, Thank You, Princess!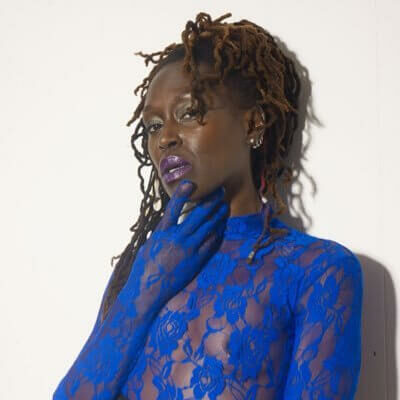 It was very informative and also helped me gain more perspective on the different elements of FinDom that I didn't know before. I think that as a beginner at times I felt like I was trying to be someone I was not to fit into the stereotypes that I felt I should be. However, I learned that I should use my personality to control the energy and provide an authentic experience within that. I will keep that in mind when I approach certain archetypes.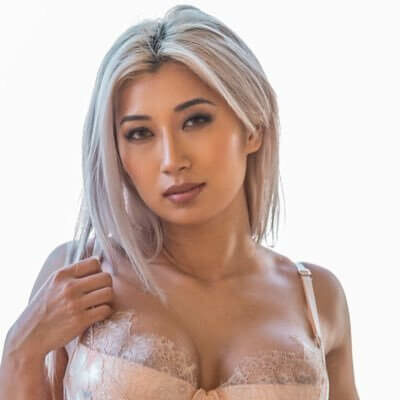 I've been a part of Princess Kali's Red Key Club for months now, and I'm still digesting the webinars there, and I've also done most of her other online courses too. I did her two-hour Ethical FinDom workshop, and when she said she was holding an intensive, I was breaking down the Zoom door to sign up. The thing that I love about Kali's teaching style is that it is 'no bullshit'. I love education; in fact, it's almost kind of a fetish of mine, and there's nothing more annoying than paying to hear someone brag and aimlessly chat with participants. I want the meaty education, and that's what Kali delivers, every single time, and in a way that is approachable, fun, welcoming and incredibly supportive. Not only does Kali create community in her classes but she also stays on point and over delivers, always. The Ethical FinDom intensive was indeed intense. It was jam packed full of all the amazing stuff that I really wanted to understand; the psychology, behaviors, archetypes, safety, protection, language, approaches, but more than that and something I've never seen before…ETHICS. I never thought I'd see those words put together in a sentence, and certainly not a class, but I'm so grateful that I did, and that was why I jumped straight in and signed up immediately. Thank you, Kali. Your classes are always incredibly valuable, and you are an excited breath of fresh air who I cherish dearly.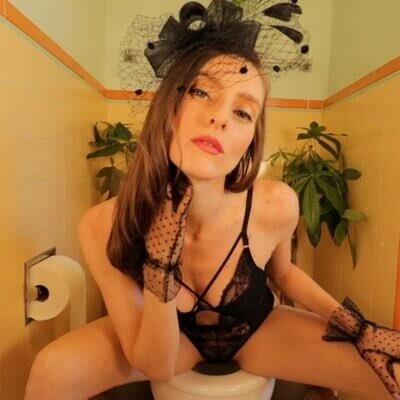 The best thing was feeling empowered and motivated afterwards to update my website copy and decide what I want, and it allowed me to understand my own money story and how language affects feelings.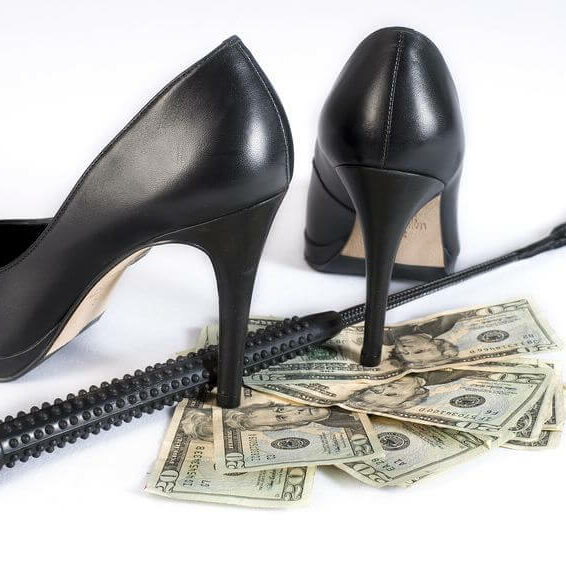 Are you ready for a transformational experience?
The next Ethical Financial Domination: Virtual Intensive dates are TBD.
Apply now to receive the first announcements.