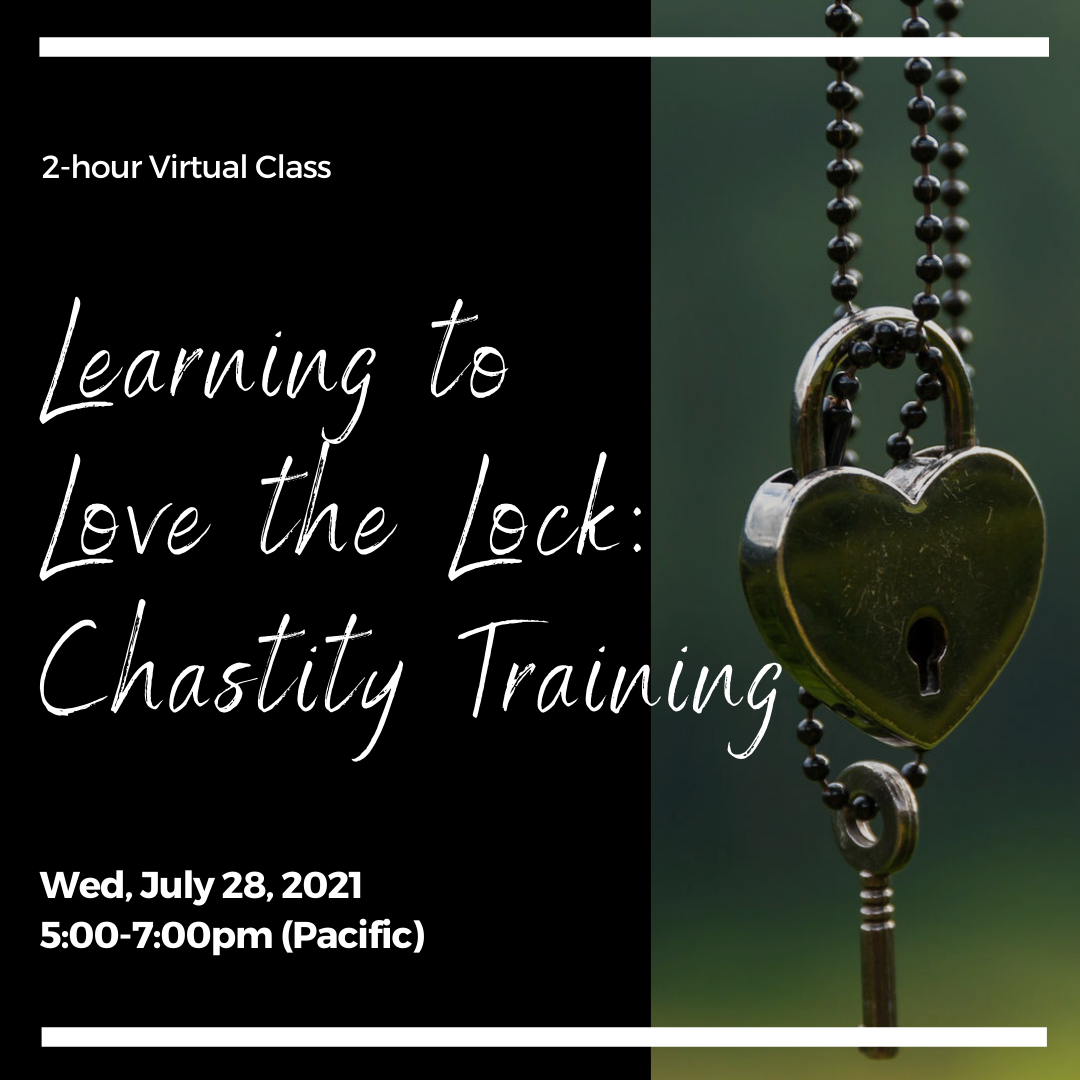 Wednesday, July 28, 2021 - 5pm to 7pm Pacific
Whether you are using chastity to offer a demonstration of your submission, to prevent a bottom from getting off while they get you off, or to heighten sexual senses to bring both partners deeper into a more powerful D/s exchange. Making Chastity Training work for you is more possible than you think!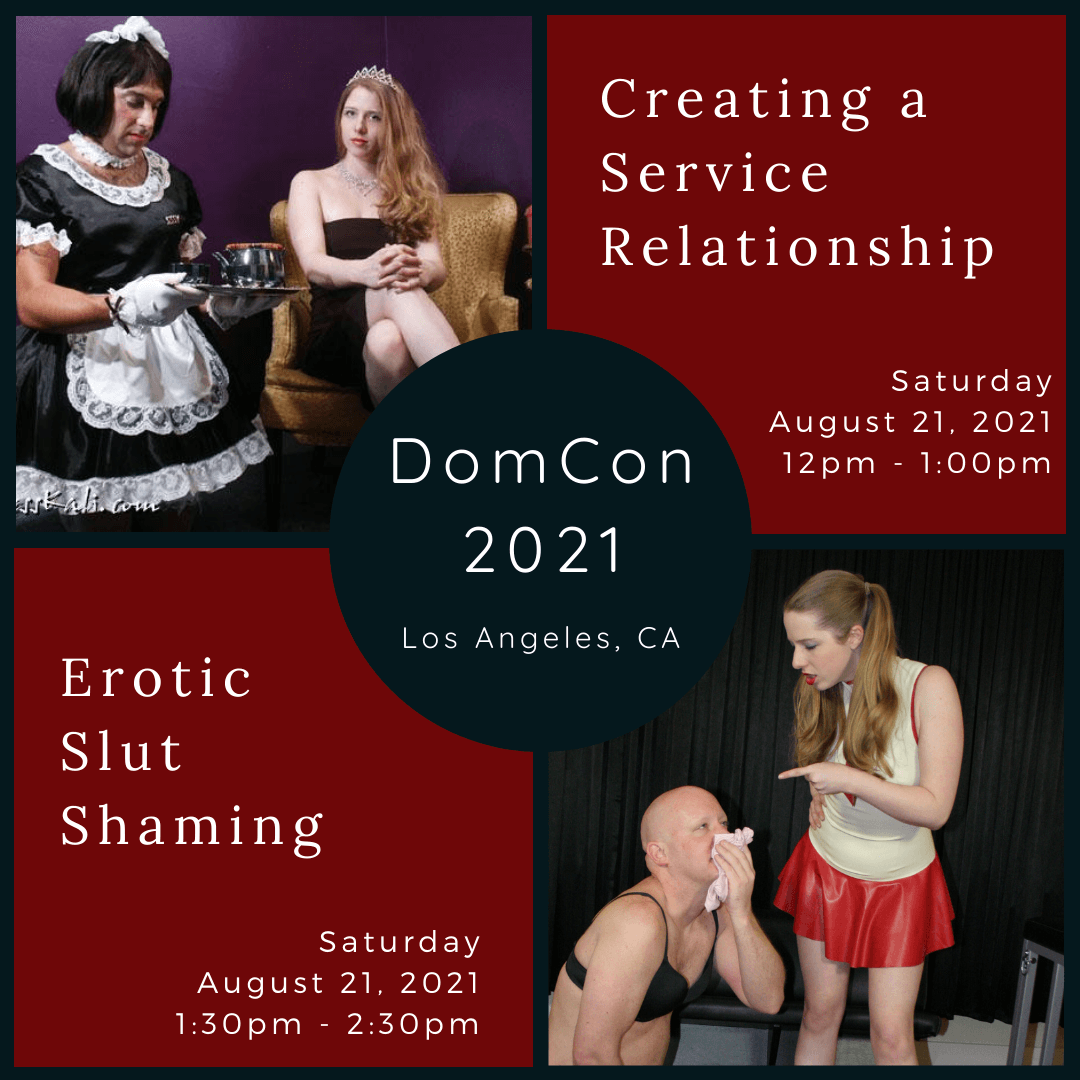 Saturday, August 21, 2021
12:00pm – 1:00pm  "Creating a Service Relationship"
1:30pm – 2:30pm "Erotic Slut Shaming"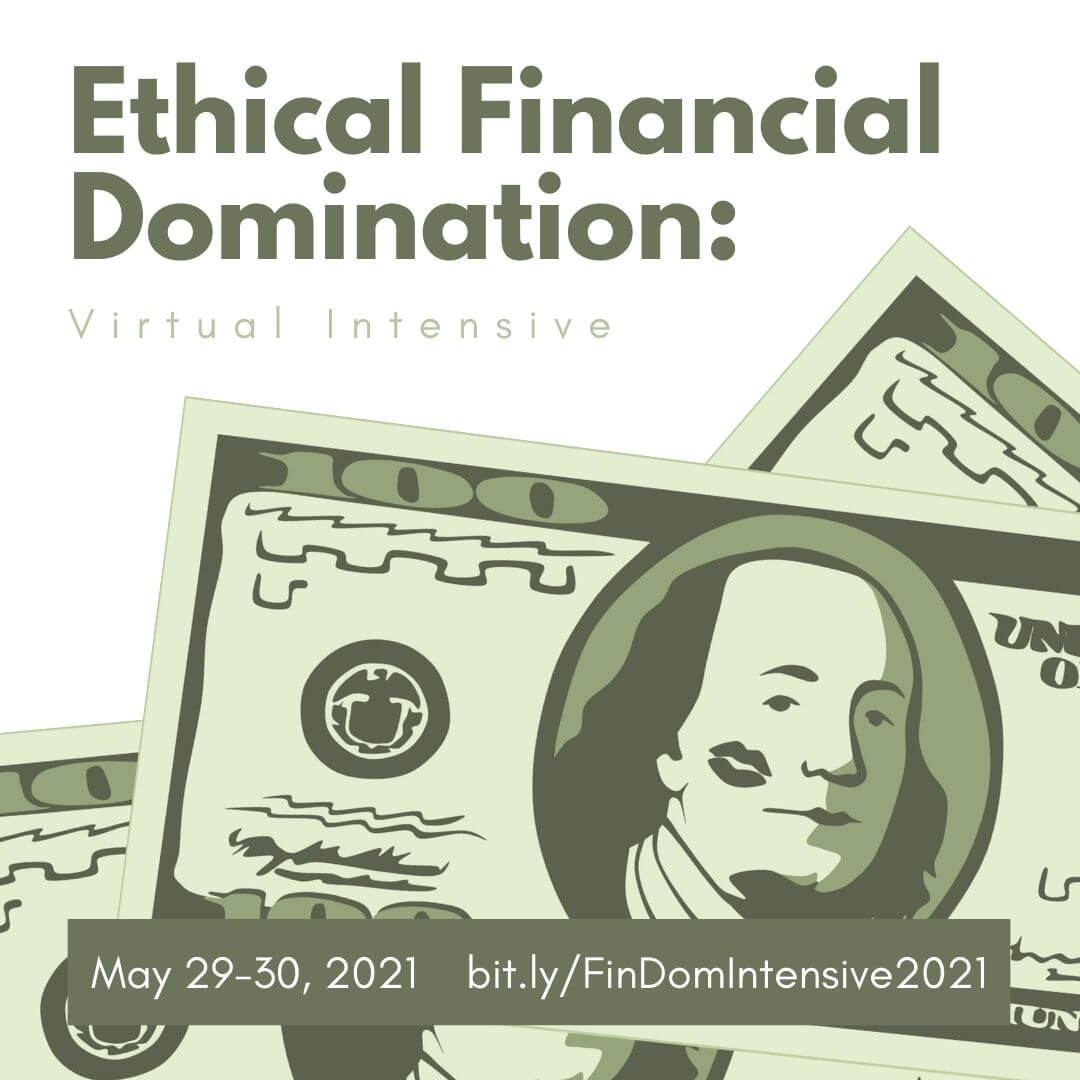 Ethical Financial Domination: Virtual Intensive
The Ethical Financial Domination: Virtual Intensive is a two-day, interactive, virtual intensive that's designed to give erotic professionals a framework to implement authentic, ethical financial fetish in your work. This event is designed for ProDommes, Cam Models, Phone Sex Operators, and other erotic professionals of any experience level. Must be verifiably part of the industry.